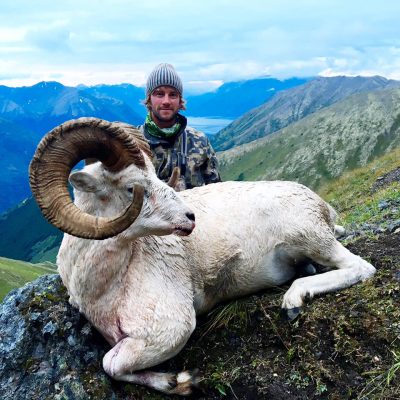 One donor's story:

Travis Pineur
---
Travis was an adventurous soul who loved the outdoors with a passion for hunting. He was driven, kind, quick witted, and determined. He brought laughter and life to everyone he knew. He accomplished so much during his short time with us on earth.
Travis started his own guide service, Nomad Adventures. "DON'T TALK ABOUT IT, BE ABOUT IT!" was Travis's motto for Nomad Adventures. This was the beginning of his adventure and passion that took him from the top of the World to the bottom of the World. Travis would make other's dreams come true during these adventures and he took great joy in seeing the success of his friends and clients during their trips. His adventures took him to Alaska, Mexico, Argentina, New Zealand and many states in the U.S. Travis's magnetic personality made it easy for him to develop life long friendships with the clients he would guide for and all would consider him a close friend today. He married the love of his life, Megan Lapka on July 21, 2018. Travis and Megan worked together to build Nomad Adventures and were actively filling their calendar with different adventures in the coming year. Together they filled their lives with adventure, stories to share, not things to show. Travis also enjoyed spending time at the cabin, snowmobiling and fishing.
Travis was not a registered donor. I did not know about his wishes but I knew his love for people. He would give the shirt off his back for anyone so I believe he would be ok with donating.
Travis Pineur
×