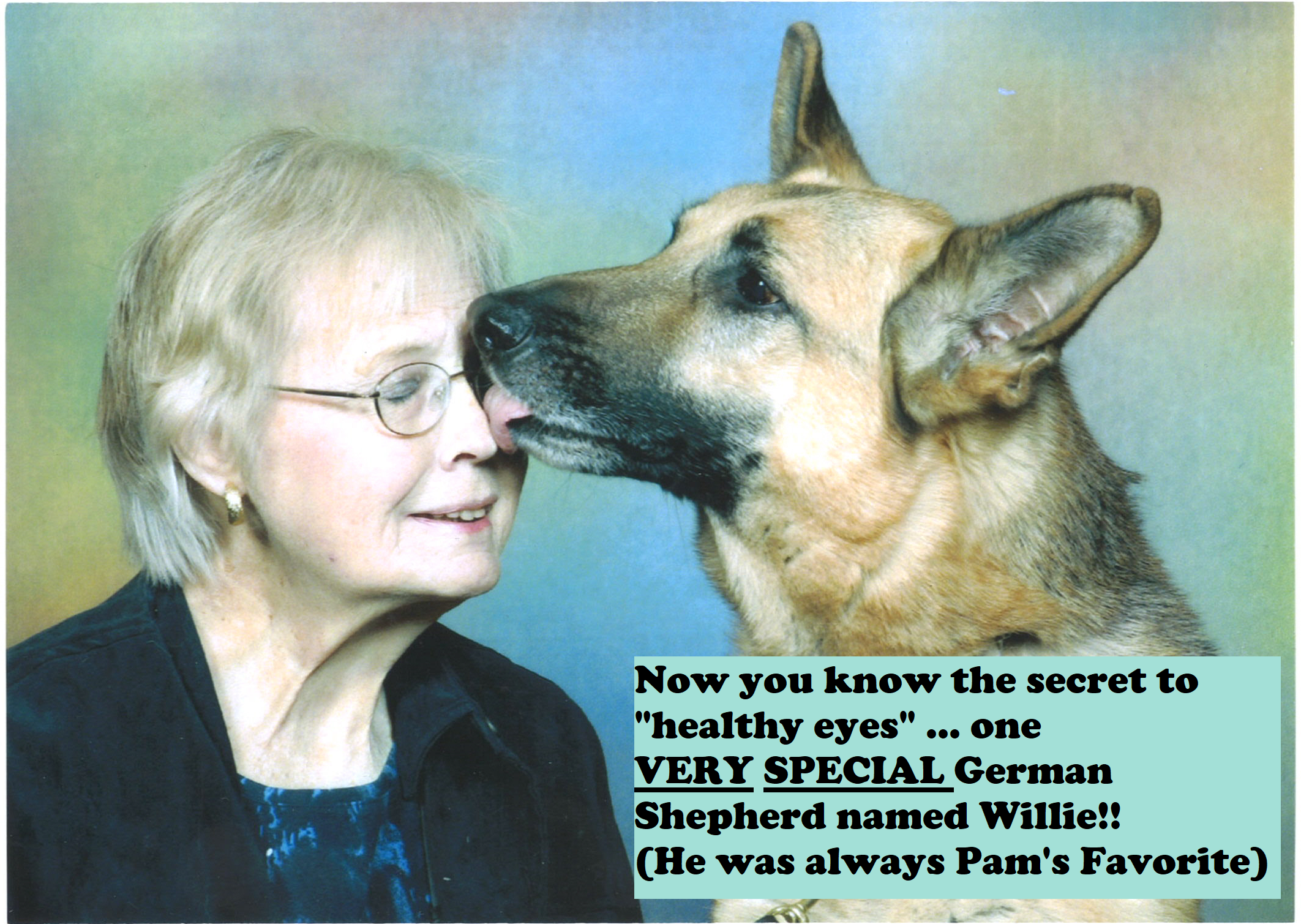 One donor's story:

Pamela (Kasten) Magadance
---
Pamela (Kasten) Magadance was born and grew up in Eau Claire, Wisconsin. She was the only child born to her parents, Charles and Ethel Kasten. She graduated from North high school in 1963 (one year early) and then attended the University of Wisconsin Eau Claire graduating in 1967 (once again, one year early) with a B.S. in accounting and then started her career as a CPA. Pam was a very intelligent individual with a photographic memory. Years later, she continued her education by attending law school at William Mitchell College of Law in St. Paul, Minnesota and graduated with a J.D. in 1978. Pam was employed for 20+ years with Honeywell, Inc. as their Tax Counsel.
Pam loved animals in general. From a young child, she devoted her life to her beloved dogs and horses and in the later years (along with her dogs) her family grew with the addition of llamas, alpacas, sheep and cats. She used the fiber from the llamas and alpacas and wool from the sheep to spin beautiful yarn and would then knit/crochet clothing for herself or gifts for relatives and friends. Pam always loved to learn new crafts. Along with spinning yarn, knitting/crocheting, weaving of clothes and rugs, she also made jewelry. It was very common for Pam to be making earrings and a matching necklace while she was riding in the car to a special dog event, a doctor appointment or out to dinner with friends – – and yes, she would wear her finished creation as she arrived at her destination. A tremendous contribution Pam made over the years was to teach kids about her animals! She either was giving carting demonstrations with her German Shepherd dogs at the Minnesota State fair or training the community 4-H kids on how to wash groom and even show her llamas and alpacas at the local fair. Pam loved sharing these opportunities with all the kids and was extremely good at it.
From 1993 and up to her death, Pam was an active member and major asset to the German Shepherd Dog Club of Minneapolis/St. Paul. You would always see her smiling face as she ran agility, worked her dogs Gigi and Torey on ducks and sheep herding, trained for nose work and ran her dogs in obedience and rally. Her life revolved around her activities with her dogs – – anyone would say they were "the kids" that she never was able to have.
Pam was extremely grateful for the staff at Hennepin County Medical Center and especially Dr. John Silkensen, the head of the Post-Transplant Clinic. She always looked forward to her appointments with him and he would always ask about Torey and Gigi (Pam's German Shepherd dogs (aka her four-legged, furry kids) before asking about how she was doing. This meant so much to her, and their visits also included talking about his dogs as well – – Dr. Silkensen was also "A DOG PERSON " just like Pam.
Pam died in September 2019 due to end-stage kidney disease. She herself was given a second chance on life when she received a kidney (for her transplant in November 2013) from an anonymous donor after an article run in the community newspaper that she was "in search of a kidney donor". Pam was overwhelmed with this individual's generosity and it became very important to her to be able to give someone else a second chance on life with the GIFT of HER EYES!
Of special note: Now you have the secret to "healthy eyes" … One VERY SPECIAL German Shepherd named Willie!! (Willie was always Pam's favorite)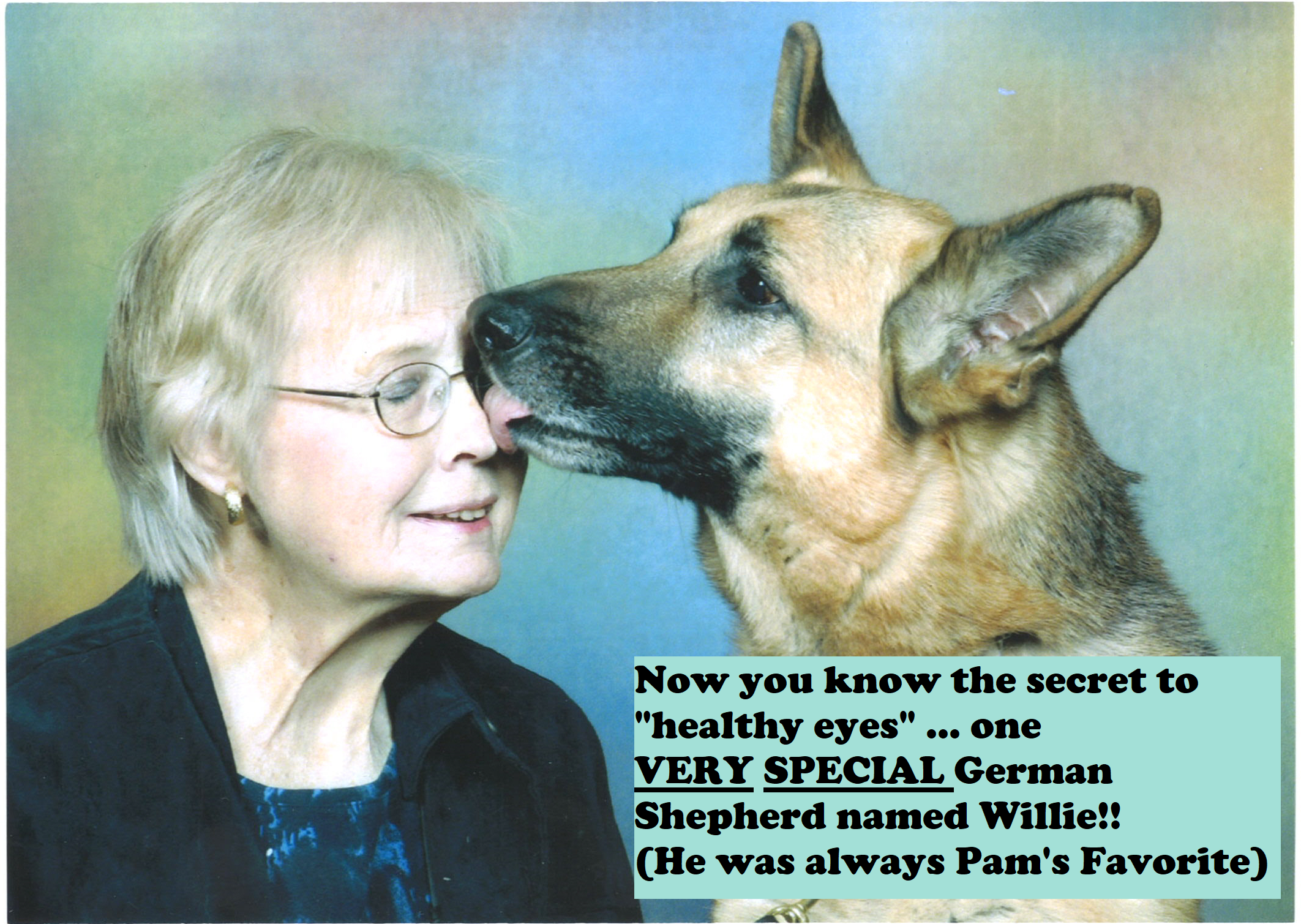 Pamela (Kasten) Magadance
×