One donor's story:

Oliver Lorenz Fuchsberger
---
Oliver Lorenz Fuchsberger is an incredible man. He was a true soul mate, the best Dad, a beloved son and brother. A man with a great sense of humor and a love for teasing, Oliver was an amazing storyteller, with a goal of making people laugh. He was hardworking and smart, always eager to learn. He loved being active, trying new things, and was always looking for the next adventure. He will be greatly missed and always loved.
On August 8, 1961, in Milwaukee, WI, Oliver was born the oldest of three children to parents, Lorenz and Elvie (Elbling) Fuchsberger. Intelligent and athletic were character traits he formed at a young age. Most boys would refuse to go the library…not Oliver. He was extremely excited to explore the wealth of knowledge presented in each book, especially the encyclopedia. Oliver has always had a competitive personality, particularly when it came to sports. Growing up, he relished playing football and soccer, even playing varsity soccer for his high school team. This passion for sports continued to grow as he played pick-up basketball in and after college and continued to grow throughout his life.
When Oliver was able to pull himself away from the gym, he put himself through college working (and studying) as a cameraman for the local horse track. Oliver earned a Degree in Communications from the University of Denver and went on to acquire a paralegal certification. His first job was at Johns Manville. He continued his working in litigation, working at Holland & Hart and then Fredrikson & Byron.
While working at Johns Manville, Oliver met his future wife, Belinda. They made a perfect pair and were married on a beautiful Colorado day in September of 1987. As nice as the wedding was, the adventures they had on their Hawaii honeymoon were ones they would remember forever. Oliver and Belinda welcomed two children, Arianne in 1988 and Derek in 1992. From then on, the four of them were very close. They loved spending time together, supporting each other, and going on many great adventures.
Left to honor Oliver's life and mourn the death is his beloved wife of 27 years, Belinda; children, Arianne Fuchsberger, Derek Fuchberger; mother Elvie Fuchsberger; brothers, Dennis (Stephanie) Fuchsberger, James (Jenni) Fuchsberger; other loving relatives and devoted friends.
Oliver was the happiest when he was spending quality time with his family. He enjoyed coaching and watching his children in sports. Always supporting them in their activities, accomplishments, and disappointments. A favorite memory for Derek, as a small child, was when his Dad took him on bow and arrow "deer hunting" adventures. The family could be found berry hunting, hiking, running, walking, going to baseball games, and Oliver's favorite past time, riding bikes. Arianne will always remember their trip to Austria where they navigated themselves across the country on bikes. Oliver was always on the hunt for the next delicious piece of pie, German baked good or tasty Frozen Yogurt. The family enjoyed traveling within the United States, such as South Dakota, Utah, Texas, Florida and Door County to name a few favorite destinations. When Oliver and Belinda came empty nesters, their time together was spent riding bikes, vacationing, and enjoying each others' company.
Oliver was registered as a donor on his driver's license. Just as Oliver touched the lives of so many during his lifetime, upon Oliver's tragic passing, he changed the lives of over 75 individuals ranging from age 33-61 by being an organ donor. Since Oliver was so active and in such great shape, he was able to donate his heart, both lungs, liver, kidneys, eyes, bones, skin, and tissues – giving many individuals and their families a second chance on life.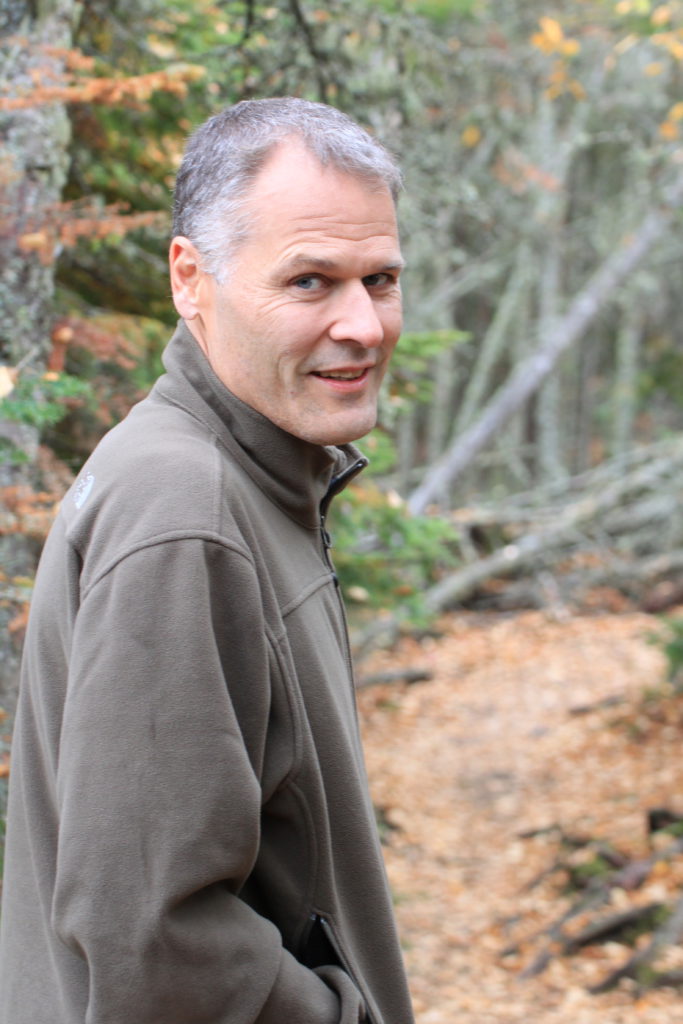 Oliver Lorenz Fuchsberger
×