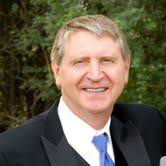 One donor's story:

Darrell Vogel
---
My journey with the Kidney transplant began early in 2011 when my wife's( Deb) best friend Shelly Peterson started to have kidney failure. Deb had asked me if I would consider donating a Kidney to Shelly. After reading up on the procedure I decided that I would be tested, thinking "what are the chances of me being a match without being a family member"? Within the next 3-4 months I went through a battery of tests, with my wife telling me she felt that I would be a match. After all was said and done I did turn out to be the match the doctors were looking for. So much of a match the doctor couldn't believe that we weren't part of the same family. The original surgery was not supposed to be scheduled until the first part of 2012, however, Shelly's kidney's started to fail in the early part of December, so the surgery was done on December 29, 2011. All went well and both the donor and the recipient are doing very well.
Growing up I was always taught to treat people the way you would want to be treated and that sometimes you have to do what you don't want to do, but in this case it was important for me to help someone have a better life for themselves, because I knew what Shelly would have to go through if I didn't step up. I told myself before I received the results of my test that if I was a match I would go forward with the surgery, because, my conscience would bother me for the rest of my life if I didn't go through with the surgery and something bad happened to Shelly. So the final decision to do this was a no brainer.
My drivers license list me as an organ donor, which I believe is the most humane thing for anyone of us to do. But, I never thought I would become an organ downer while I was still alive. After all that was said and done, I'm very happy that I went through with this experience, and I'd do it over again if I had to especially when you know you did it to improve someone else's quality of life. With the Lord's help, everything worked out very well for the both of us.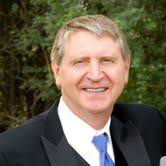 Darrell Vogel
×