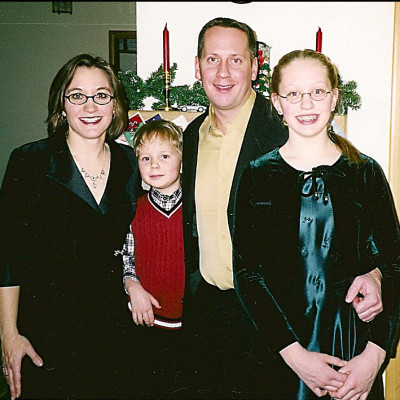 One donor's story:

Tom Dahl
---
Tom was interested in making new friends and enjoying the ones he had. He could talk with anyone and was a good listener. He was a good father to his two kids, sang to them, played games, and on occasion, talked with them until past their bedtime. When you were with him, he had all the time in the world for you. Tom was a hard worker and always had a lot of projects going on at home. He was full of ideas for what to do next with the house, the gardens, the yard… and he made our house a real home. He was a kind and gentle man and was loved by his family, his friends, his co-workers and just about anyone who knew him.
Tom loved his family, and in particular, getting together for family functions. He enjoyed preparing for having guests over and entertaining. Tom had a real love for music and that was his special connection that strengthened his faith. His work was important and he strove to do good work for his employer and to also provide for his family. He enjoyed reading, watching movies, playing tennis, shopping for home improvement items and antiques and playing cards. He loved helping out family members when they had a home project to do.
Tom was a registered donor for many years. We talked about it whenever it came time to renew our drivers' licenses. I knew his wishes for donation which made the decision for donation much easier for me, his wife. I knew full well it was what he would have wanted.
Tom Dahl
×