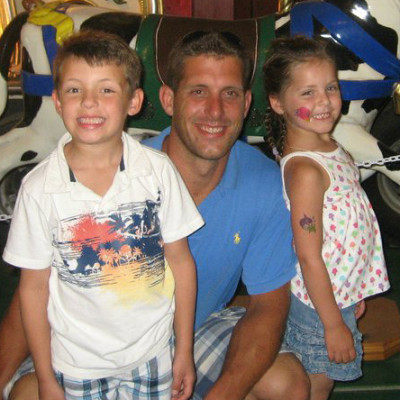 One donor's story:

Ryan Mastracchio
---
Ryan was 34 when he went to Heaven on August 22, 2013. He is survived by the love of his life, Bobbi and his 3 children – Michael 8, Bella 7 and Dominic, who was only 5 weeks old when Ryan died. Ryan was a wonderful son to his Mom, Sandi, who always called him her "#1 Son" because there wasn't anything he wouldn't do for her. He was also the greatest big brother to Nicholas and Sabrina. His only niece, Aidriana, thought Uncle Ryan was Superman.
Ryan was an All-Star Football Player at Wayzata High School and went on to college with a Football scholarship. Ryan was probably one of the most devoted Vikings fans that anyone will find. He was a natural athlete; everything came easy to him. He was great at all sports, football, golf, soccer, disc golf, softball, swimming, skiing. He was also a great dancer, known for his famous dance to Billy Jean by Michael Jackson. In high school, his nickname was 'Macho' and it stuck with him.
There wasn't anyone that met Ryan that didn't like him immediately. He was always willing to help out everyone. Along with being super athletic, he was very intelligent, so sweet, so patient, thoughtful, had a great sense of humor, he loved classic rock and knew the words to most of the songs. Ryan always paid attention to detail, had a great memory and was a great friend.
Material things were not important to Ryan. He lived a simple life, lived each day to the fullest and enjoyed it. He enjoyed most all outdoor activities, especially if he could include his children, fishing with the kids, throwing the football and kicking the soccer ball. Ryan loved spending time with his other half. One of his favorite times was reading bedtime stories to the kids every single night. Plus he loved creating fun things for the kids to do outside. Nothing mattered more to Ryan than spending quality time with Bobbi and his children.
Ryan was a registered donor,  it was his wish to be a donor.
Ryan Mastracchio
×