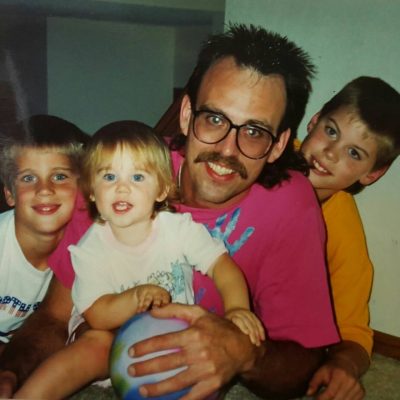 One donor's story:

Richard Johnson
---
Rick enjoyed being a father to his three kids and enjoyed even more egging on his seven grandchildren to do all sorts of things to get them into trouble with their parents. He very much loved the idea of loading up the kids on lots of sugar and turning them back over to their parents. Rick was inappropriate most of the time, easy going, always laughing and very hard working.
Rick's one, overarching love in life was to teach others. He loved to see the glint of realization in someone's eyes when they finally understood what he was teaching. Whether that was something simple, like the names of tools and parts, or even how to make a particular food. He donated blood regularly and loved helping others.
Rick was a master electrician and on December 28th, 2015 he was injured on a job site. Lack of oxygen to his brain caused severe damage and on January 13th he was removed from life support surrounded by his family. He passed on January 14th, 2016. His wish was to donate everything he could. At the time of his passing his eyes were the only thing he could give, but if it was possible more would have been donated to help others. That was very important to him.
Richard Johnson
×