---
Janet was mid-way through her 59th year when she passed away unexpectedly.  She was (and still is) the wife of a same-aged husband and mother of two wonderful adult children, who all miss her tremendously.  Motherhood was her heart's desire and she was great at it.  Janet had a young spirit and kind heart, and loved children and dogs, who loved her back.  She was the neighbor that everyone knew and loved – a surrogate sister, mother, aunt and grandmother depending on the need.  She walked Lake Harriet daily (even through most of the winter), and was part of the community of regular walkers.  Janet grew up in Upstate New York, and maintained close ties with her family there and elsewhere in the east.  Janet was drawn to lakes and oceans and seemed a part of them.
People were most important to Janet.  She was a fun loving free spirit who had a compassionate heart and soul, enjoyed her interactions with almost everyone and judged no one.  She cared about her community and its environs.  She loved spring and flowers and new life.  Janet served with Meals on Wheels for almost two decades, and was also a Sunday school teacher, a church baby room attendant, president of the elementary PTSA, a booster of the high school ski team, and a volunteer attending to young patients at the Ronald McDonald House.
Janet sustained a traumatic brain injury in a fall on ice on a cold November day and passed away ten days later.  Janet had registered to be a donor with her driver's license.  The circumstances of her passing did not make organ donation feasible, but eye donation was an option.  The irony and beauty of it is that Janet lived with heavily corrected eyesight all her life due to a childhood virus.  With her passing, her handicap became a gift and a legacy.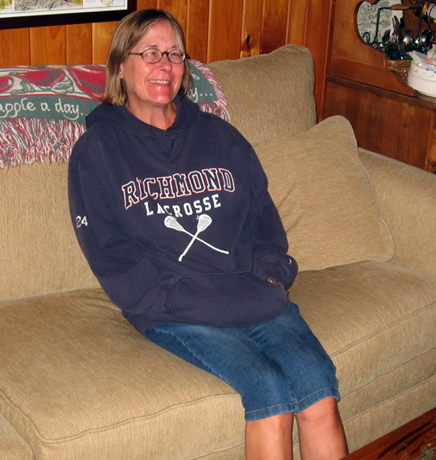 Janet
×