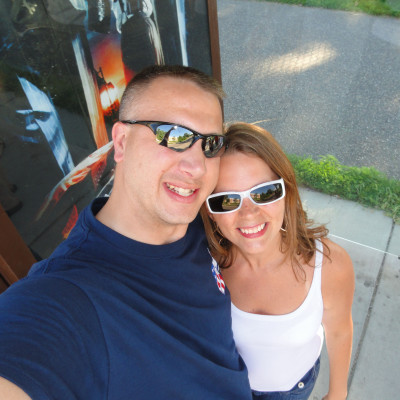 One donor's story:

Dustin Speed
---
I am a Father of two: Makayla and Derick Speed. I am a Step Dad of two: Drew and Callie Sirovy. I am newly married and forever in love with my Wife, Becky Speed. I grew up in Alexandria, MN and graduated from Jefferson Senior High School. I currently live in my beautiful home in Hastings, MN. I am a full time Paramedic with Hennepin EMS. I am a graduate from Century College's Paramedic Technology Program.
My children and my wife are the most important people in my life. My family both immediate and extended both have special places in my life and heart. The well being of others has always deeply concerned me and I have always felt a deep sense of commitment and responsibility for helping others in any way I can.
I became a living donor because I feel that every person should have the chance of living a full and healthy life. And if donating a kidney, that I can do without anyway, can help someone, then that is the very least I can do. This is the reason that I did not hesitate in becoming a living donor for my Dad.
Dustin Speed
×