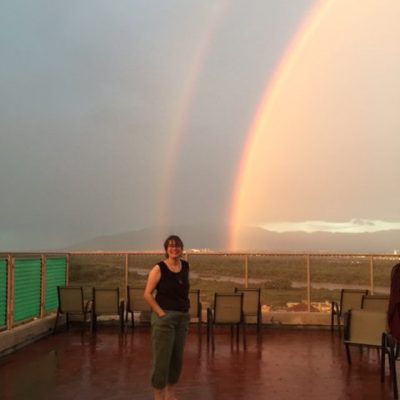 One donor's story:

Christine Spiritwolf
---
Christine's volunteerism knew no bounds. She was an election judge, over-night supervisor for homeless shelters, precinct co-chair, she supervised on day trips for inner city children, she was a camp counselor, an executor for her deceased brother's children, an ear to hear – a hand to hold – a shoulder to lean on – all of her she gave without needing to be asked.
After just a year or so, her congregation, Michael Servatus Unitarian Society- where she was Director of Religious Education, elected her to ministry posthumously.
Christine's unceasing love and work was honored by a Scholarship Award given in her name by the Restorative Justice and Court Services – Community Mediation & Restorative Services in MN.
Christine Spiritwolf's love, life and entire being was selflessly dedicated to others simply because it was the right thing to do.
Rev. Christine E. Spiritwolf's entire life was dedicated to serving, caring for and attempting to bring justice for all the people's of Earth. This was especially true for her when it came to children and all god's creatures, with a special place in her heart for puppy dogs.
Christine was an artist, musician, designer, sculptor, jewelry maker, teacher, and U of M graduate- in poly/sci and Int'l Affairs. She was a Minister and beloved companion; In all of these ways she worked so that we should hear the call, beckoning each of us to our better selves and active love.
Christine was a registered donor and she re-stated her wishes in her Health Directive in keeping with who she was.
Christine Spiritwolf
×