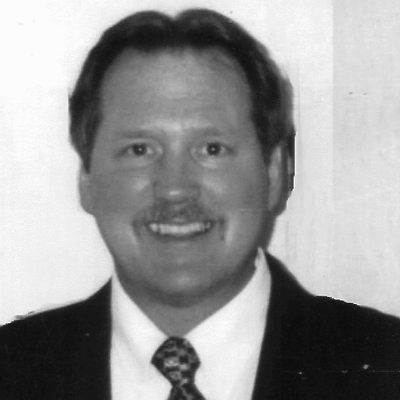 One donor's story:

Brad L. Thomseth
---
The most memorable part of Brad is his warm, pleasant, and kind smile.  As you can see from his photo, he had a sociable, friendly smile.  That smile reflected his view on life and people.  He was easy going, gregarious and always positive and upbeat about life, no matter what adversities were thrown at him. He had the strength to overcome those adversities, adjust and carry-on with his life.  For example, we all know living here in Minnesota how difficult it is to get around anywhere without a car.  Brad, didn't own a car, but he didn't complain or give up, he still managed to get to work or wherever else he wanted to go by either walking, taking the bus or riding his bike.
As a friend, he was also very dear.  He was a very loyal and kind friend and always seemed to find time to be with his friends.  Brad loved being with others.  Whether it was going to the Minnesota State Fair or heading over to his best friend Jon's house where they'd BBQ on Friday nights or played Bingo on Saturdays, Brad enjoyed social activities, being with and helping other people..
Brad was always able to come to the aid of his friends when they were in need. He was a shoulder to lean on, always willing to lend a hand to help someone out.  He spent a lot of his free time on weekends helping repair the cars of friends and their family members.  He loved working with his hands, doing the mechanical work, but he mostly just wanted to help someone out.
Brad, has in fact continued to help people out, even after his death.  The tissue and corneas he has donated have helped others live a much fuller, more meaningful life.    He will continue to touch lives and be remembered……whether they personally know him or not.  Brad would be very happy and gratified to know His spirit will continue to live on because of the people he continues to help.
After a long weeks work Brad was headed home looking forward to and preparing for a week long fishing trip with his best friend Jon. Unfortunately, while bicycling home, he was struck by a drunk driver, and suffered severe injuries, including a devastating head injury.
Even after surgery and a week of intensive medical care, Brad could not recover from the severe brain trauma he had sustained.  After meeting with HCMC Doctors, the family made the difficult decision to end life support.  The decision was made somewhat easier after meeting with "Life Source" representatives and knowing through Brad's death he would, in fact, continue to help other people.
Brad's death was sudden and came as a shock to all of us, But we knew as a family he would not want for us to spend forever grieving.  Rather, Brad would want us all to remember our favorite moments we spent with him and all the people he has helped live a much fuller, more meaningful life, through his donation.
Brad L. Thomseth
×