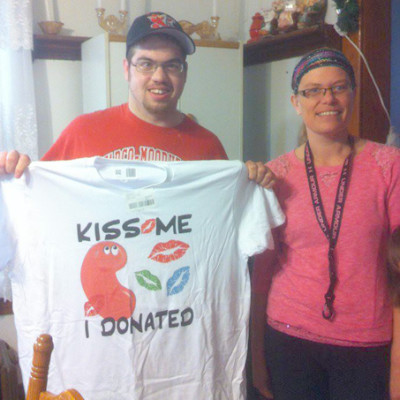 One donor's story:

Steven Busche, Jr.
---
I'm a caring person I always like to give back to others. I'm a Donor: I donate blood to save peoples lives and just recently on May 30th, 2013, I donated my kidney to my Cousin Angela Badar and saved her life. I always put family first over anything.
Family is the number 1 thing that is important to me and helping others.
I became a donor because my cousin Angela Badar had a rare kidney disease at the age of eight and when I donated my kidney last year she was in her thirties and the only chance she had at living was a kidney transplant and I made that happen by doing 6 months of testing and went through the process to donate my kidney to save my cousins life. I was 22 years old when I donated my kidney to my cousin last year.
Steven Busche, Jr.
×