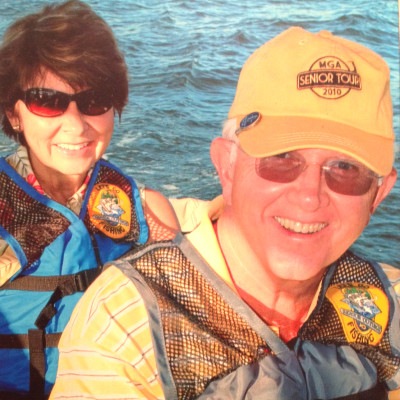 One donor's story:

Patrick Vaske
---
Pat always had a ready smile and was a friend to many. He could be counted on for a fun conversation, advice, a card game or watching any sporting event. He was especially proud of his three children and enjoyed being able to spend time with them.
He loved life and made the most of it by staying busy, with his favorites being golfing, volunteering, planning his next travel adventure and hanging out with his family and friends.
In retirement his favorite volunteer gig that he was very proud of was helping the Chaska Let's Go Fishing Chapter with getting young people and older adults out on the lake to go fishing.
And we must not forget, Pat really loved getting away from the Minnesota winters and spending time with his wife, Mary, and friends at his Florida home in Ft. Myers. There he spent his time golfing, walking the beach, sitting on the lanai with a good mystery book and enjoying the countless restaurants in the area sitting on the patio listening to a good band.
Pat was a registered donor and always thought it was important for all to list on their driver's license.
Patrick Vaske
×